The Luxury You Deserve, Whenever & Wherever
Welcome to Mobile Beautique, where beauty and convenience blend seamlessly. Our expert stylist, Wiggiona, bring the salon experience directly to you, ensuring you look and feel your best without ever leaving your space.
Let us bring the beauty to you, and embrace the luxury you deserve.
Book Your Styling Session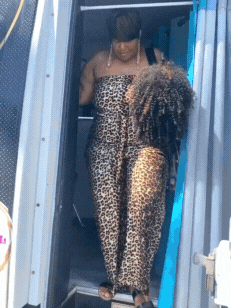 Why Us?
Trusted for over two decades in the Beauty and Hair Loss Industry
Certified Trichologist
Private One-on-One Session
Custom-Fitted Hair Units Catered to Your Needs
Convenience at Your Doorstep (and Your Business)
Services Tailored to Your Needs
Flexible Appointment Scheduling
Specializing in Enhancing Your Special Moments, from Weddings to Birthday Parties and Beyond, with Exceptional Beauty Service
See What People Say
Luxury Non-Surgical Hair Replacement

Get your first hair replacement unit installation with customization, an invigorating scalp therapy treatment, and more. With proper care, each unit can last 6-12 months. Plus, enjoy complimentary beverages and snacks during your visit.

Scalp and Hair Treatments

Experience the ultimate in hair care with our revitalizing Scalp and Hair Treatments. Our reconstructing Protein Treatment strengthens and nourishes your hair, while our natural-based Scalp Therapy Treatment rejuvenates your scalp, addressing common issues like hair loss and product buildup.

Tape-In Extensions

Achieve longer, fuller hair hassle-free with our package: shampoo, steam treatment, trimming, and tape-in installation. Lasts 6-8 weeks with proper care. Hair can be purchased separately, and enjoy complimentary beverages and snacks for a relaxed experience.

Luxury Wig Installs

Embrace opulent wig installs - full lace, closure, or frontal. This premium service includes customization, deep cleanse, and expert styling. Enjoy complimentary beverages and snacks. Unit must be provided 72 hours in advance for prep work. No exceptions for this touch of luxury.

Glamour Makeup and Lashes

Elevate your beauty with our makeup services and flawless lashes. From makeup application and eyebrow shaping to facial wax and strip lashes, we craft a soft natural glam to perfect your look. All our makeup services include natural strip lashes for that extra touch of elegance.

Natural Hair Styling

Transform your natural hair with our range of luxurious styling options. Choose from express silk press, satin silk press, or keratin smooth treatment. Whether you're looking for silk-like strands, nourishment with essential oils, or frizz-free results, we have you covered. Enjoy complimentary trim, beverages, and snacks with each service.

Comprehensive Consultations and Maintenance

Explore a thorough approach to care with our consultation and maintenance services for non-surgical hair replacement, flawless wig installs, and long-lasting tape-ins. We're here to ensure your confidence and style always shine.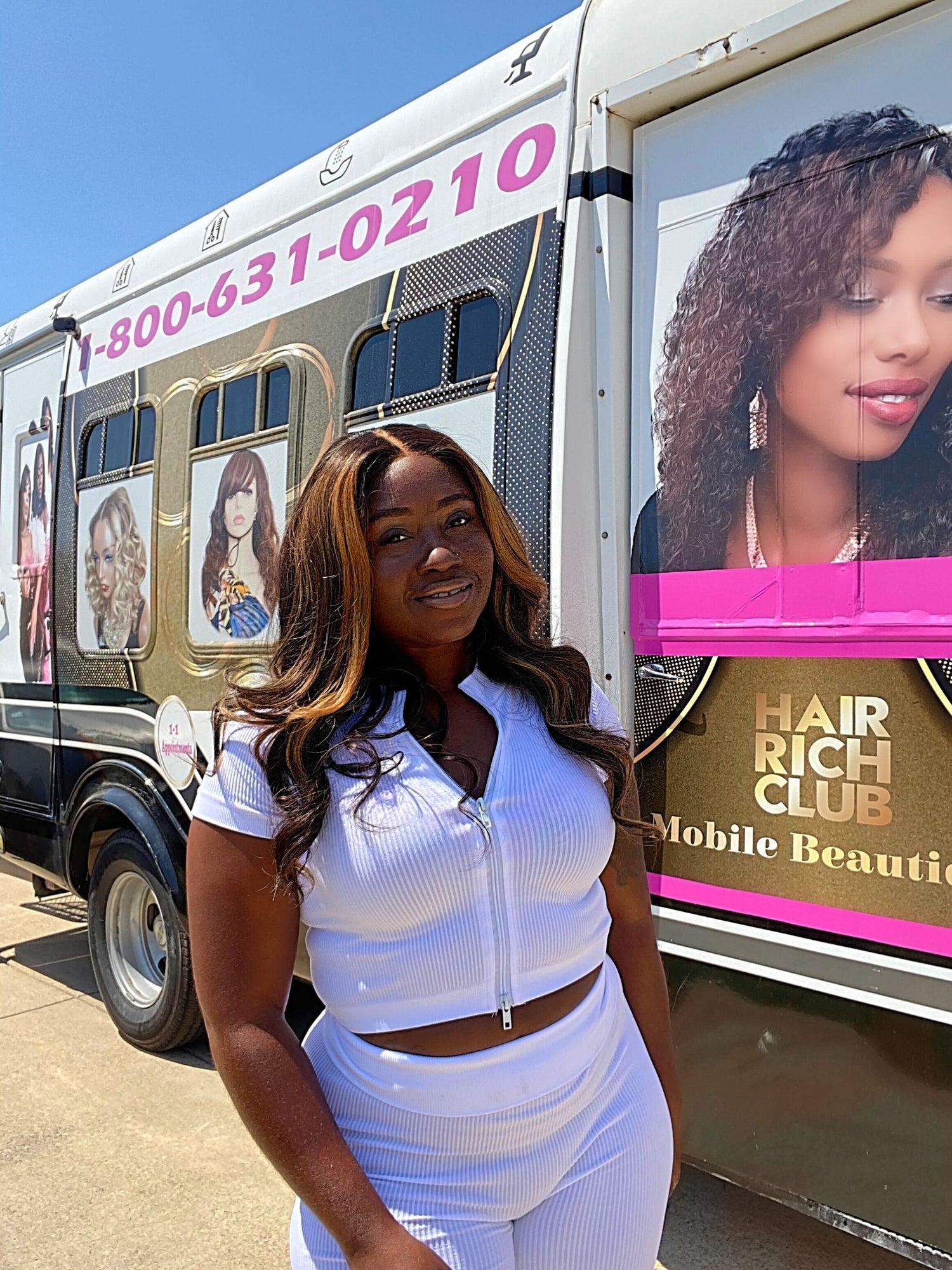 Meet the Expert
Raeshetta Thompson, known as Wiggiona, owns The Mobile Beautique, the beauty truck specializing in services for women experiencing hair loss, including non-surgical hair replacement, cranial prosthetics, and custom-made hairpieces.
With 20+ years of experience and a personal connection to alopecia, her mission is to offer every woman natural-looking hair solutions to enhance their confidence and unique beauty.
Check out the Beauty Truck
Embrace Confidence, Let Us Transform Your Look
Serving Dallas, Addison, McKinney, Frisco, Plano, and surrounding areas.
Be sure to check out the New Client Discounts for first-time customers!
Book Us